Problem
Allen-Bradley PanelView Plus (2711 series) is a mid-price human machine interface. It is a compact size computer with Windows CE as its operating system. It works well in the plant enviroment. However, it could corrupt like other computers. Allen-Bradley charges thousands of dollar to repair it. However, you can repair it with right parts.
Solution
PanelView Plus consists to main parts, the logic unit and the screen. The logic unit is bolted to the screen by 6 bolts. You can order the logic unit with part number 2711-RP1.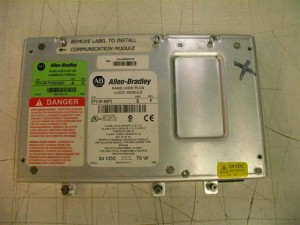 The Windows CE operating system is on a Compact Flash card on the electronic side. Its part number is 2711-RW1. Like most computer problems, it is software that messed up instead of hardware. You can replace operating system and firmware by replacing the compact flash card with a new one.