Description
Atlanta International Airport with airport code ATL is the busiest airport of United States. It is huge with six concourses. Counting from the check in counters, the six concourses are Terminal T, Terminal A, Terminal B, Terminal C, Terminal D and Terminal E. Terminal E is the international concourse which handles all incoming international flights.
International Arrival
International passengers arrive at Concourse E. After passengers get off the plane, they should flow the walk way to immigration. Immigration sections are divided into US Citizen / Permanent resident and International travelers.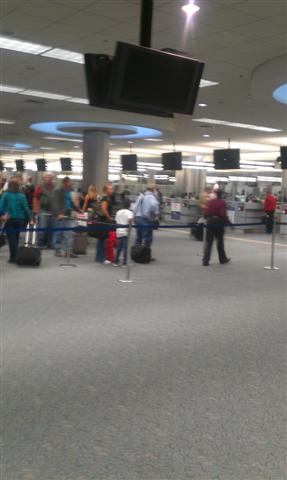 After passing immigration desk, International arrivals walk down a staircase (or use elevator) to the baggage claim area. There are several luggage carousals with TVs display the flight number. Passengers should claim their bags report their items with custom agents.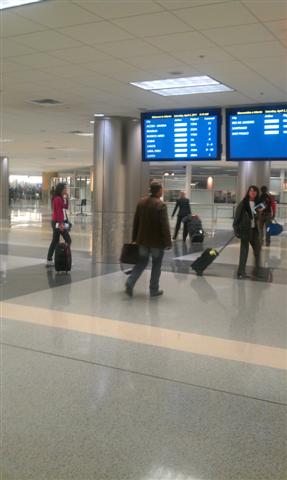 After passengers pass the custom, they reach baggage re-check area. This is a special feature of Atlanta airport. All six concourses of Atlanta airport are serviced by two check in areas and one TSA check point. International passengers are not allowed to take their checked bags into the concourses. Both transferring passengers (with final destination other than Atlanta) and final arrival need to re-check their bags. The final arrival will pickup their bags again in luggage claim areas in either south or north buildings.
Subway / Baggage Claim
All passengers should use airport subway to move between concourses. Arrival should take elevators down to subway level to catch trains. The trains are very frequent. At normal day time, it is as frequent as 30 seconds per train. Be sure to get on train on correct direction. If Atlanta is your final destination, you should get off at Baggage Claim, not Terminal T as some first time visitors do. You should see three big elevators going up if you get off at the baggage claim area.