Background
When buying Internal Combustion Engine (ICE) car, a sure way to save money is buying used. According to the BankRate article Top advantages to buying a used car, most new cars lost 30% of value on their first year, 20% value drop when it leaves the dealer parking lot and another 10% depreciation on the first year. But buying used does not work very well if you are buying a Tesla car.
1. Tesla lowers car prices aggressively
The electric vehicles are in hot competition now. Tesla keeps lowering cars' selling price in last twelve months. According to the Barron's article, Tesla Cut U.S. Prices. The EV War Rages, a long-range all-wheel drive Model Y was priced at $67,000 in December, it's $48,500 now, down $18,500, which was 28%; Model 3 started at $47,000 in December 2022, the same car starts at $39,000 now, down $8,000, which was about 17%. With this kind of price drop on new cars, an used car's price may not be much lower than a new car.
A new 2023 Model Y in inventory cost $44,320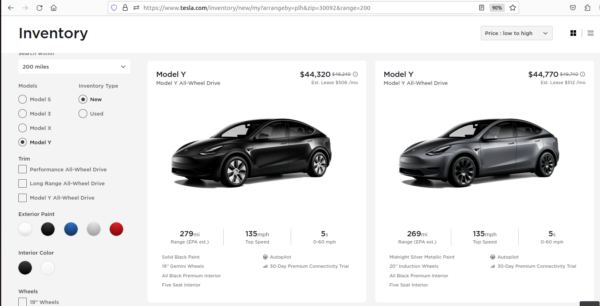 A used 2020 Model Y with 29,941 miles costed $38,800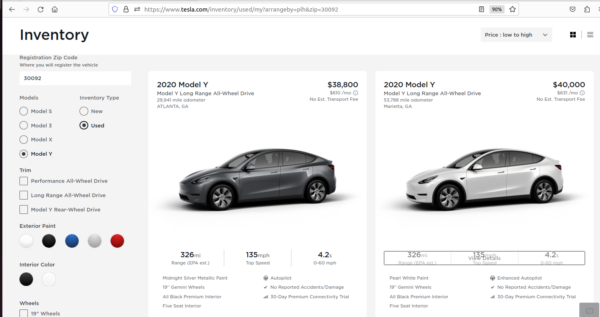 2. New Tesla car qualifies for $7,500 tax rebate
A new Tesla Model Y or Model 3 car qualifies for $7,500 tax rebate for qualified buyer while a used EV with less than $25,000 can qualify $4,000 maximum tax rebate (Link to IRS article: Used Clean Vehicle Credit) for a qualified buyer. There is no used Tesla car less than $25,000 on Tesla's website. The lowest priced used 2018 Model 3 long range with 74,325 miles is listed at $27,400, which does not even qualify for the $4,000 tax rebate.
A used 2018 Model 3 long range with 74,325 miles was listed at $27,400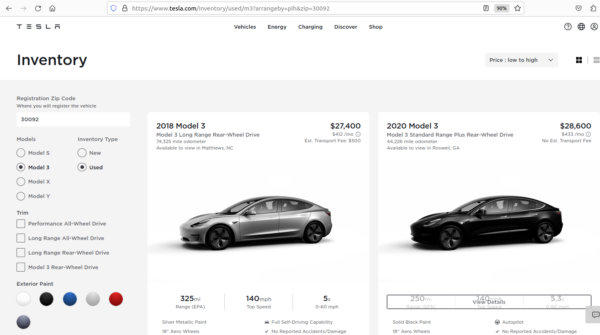 A New 2023 Model 3 Rear Wheel Drive is listed for $38,990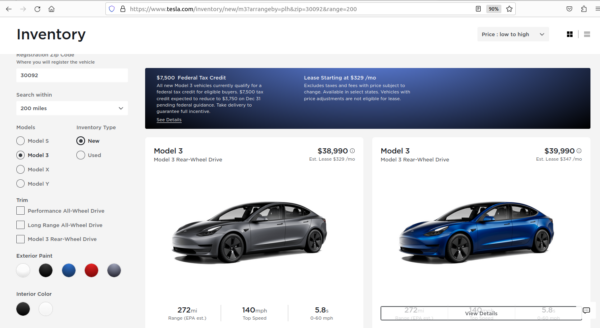 A new 2023 Model Long Range is listed for $45,990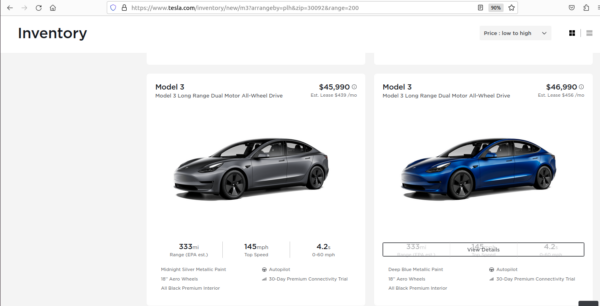 Conclusion
With Tesla's constant price drop in last twelve months and tax rebate advantage for new car, the actual cost of a new Tesla car is very close to a used Tesla car. So it is better to buy a new Tesla car.