Problem
You want to know your Internet connection speed.
Solution
You can use SpeedTest.netor similar website to test your connection speed. Your result will look similar to the graph below: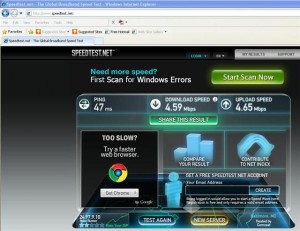 You can see your public IP address on the lower left hand corner (24.97.9.10 for my server). My download speed is 4.59 mps (million bits per second) and upload speed is 4.65 mps. This speeds are average but on the low side for cable modem, but are very usable for video streaming already.