Background
Windows 7 supports remote log in. However, it defaults remote log in to disable. In order for user to use the computer remotely, it should be enabled. This is easy to do.
Steps to Enable Remote Log in
Log in as an Administrator and go to Control Panel and select System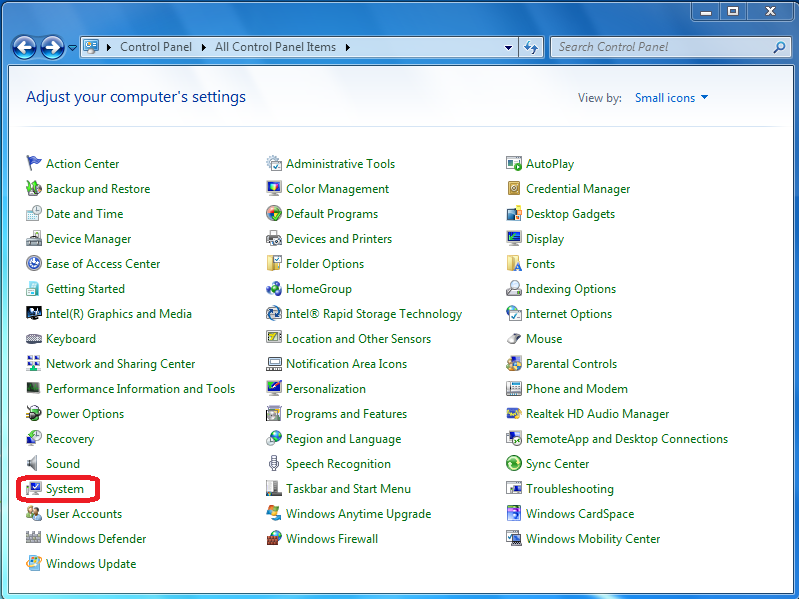 Click on Remote Settings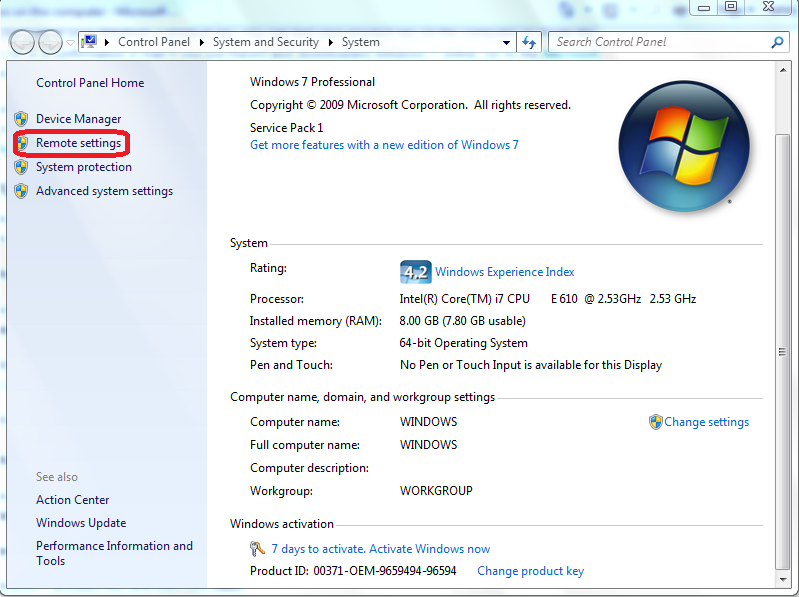 Check "Allow Remote Assistance connections to this computer. Be sure to disable power option that allow computer to go to sleep – when computer sleeps, it does not respond to remote log in request.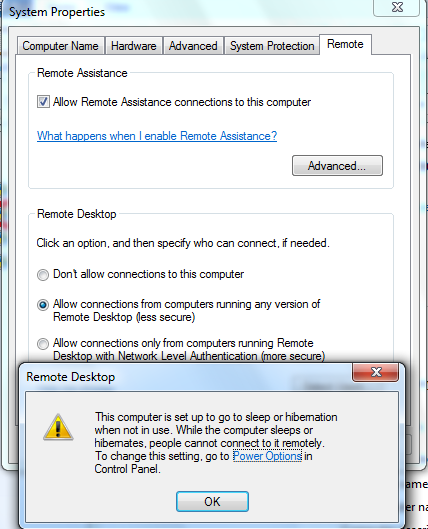 Now authorized users can log in to this computer with MSTSC (Microsoft Remote Desktop, which is available in various versions of Windows) or similar software.