Description
Allen-Bradley PanelView (classic type with model number 2711-) is old. However, with right firmware, it can communicate with newer controller.
How to use newer PanelView Firmware in Panel Builder Software
Select newer firmware from panelview by clicking on Catalog & Revision Number button as shown in the picture below.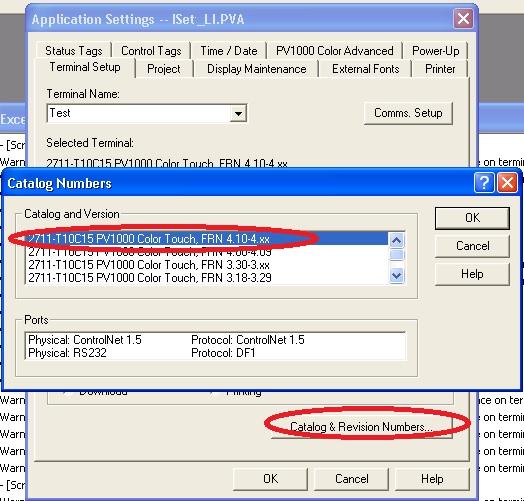 How to Upgrade PanelView Firmware
There are several way to upgrade Panelview's firmware. The easiest way is downloading firmware to flash card. Insert the card into PanelView's memory slot before power up the PanelView. Firmware will be loaded into PanelView at power up.
The other ways are using Flash Programming tool to download firmware to PanelView or using Panel Builder software to upgrade the firmware.